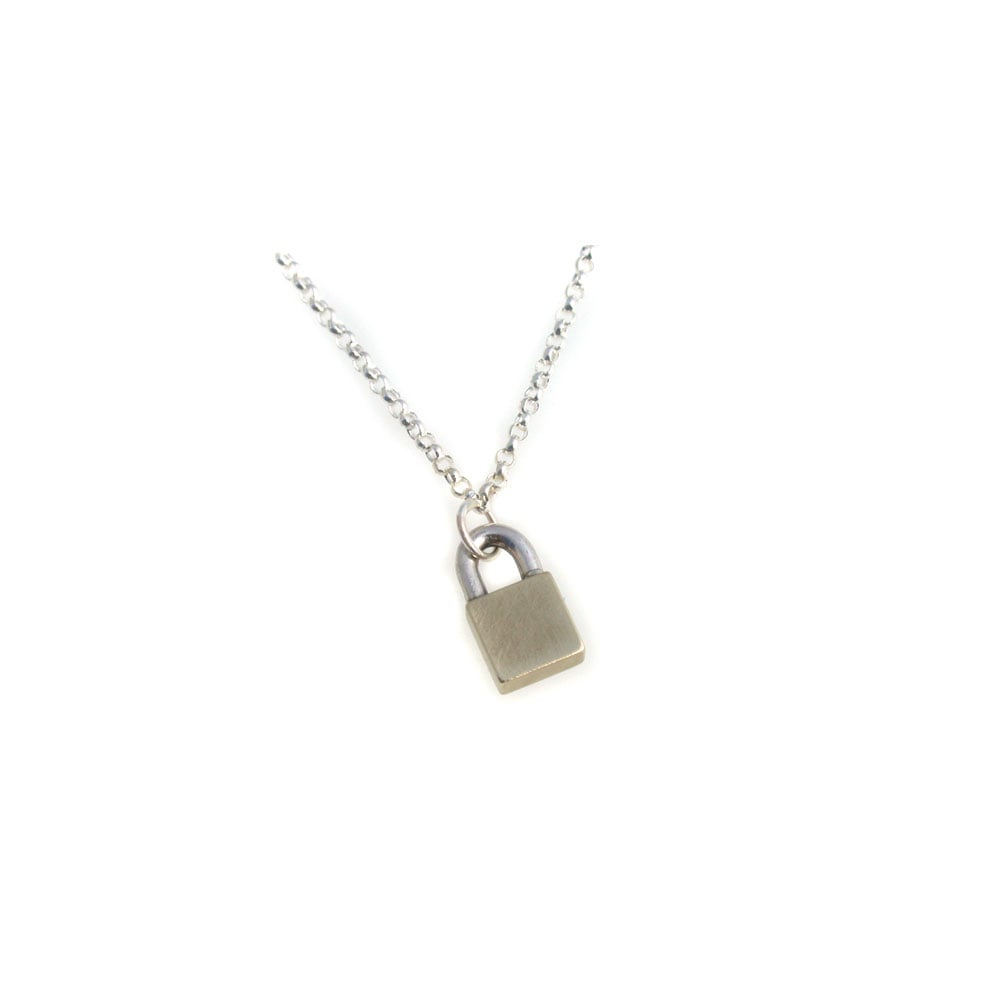 Tiny little brass and sterling silver lock on a sterling silver chain. Sweet and strong!
Lock measures 3/8"~10mm (All jumprings are soldered closed.)
Choose from two lengths in the drop down menu (as always, contact us if you want a custom length).
16" adjusts up to 19" or
18"adjusts up to 21"