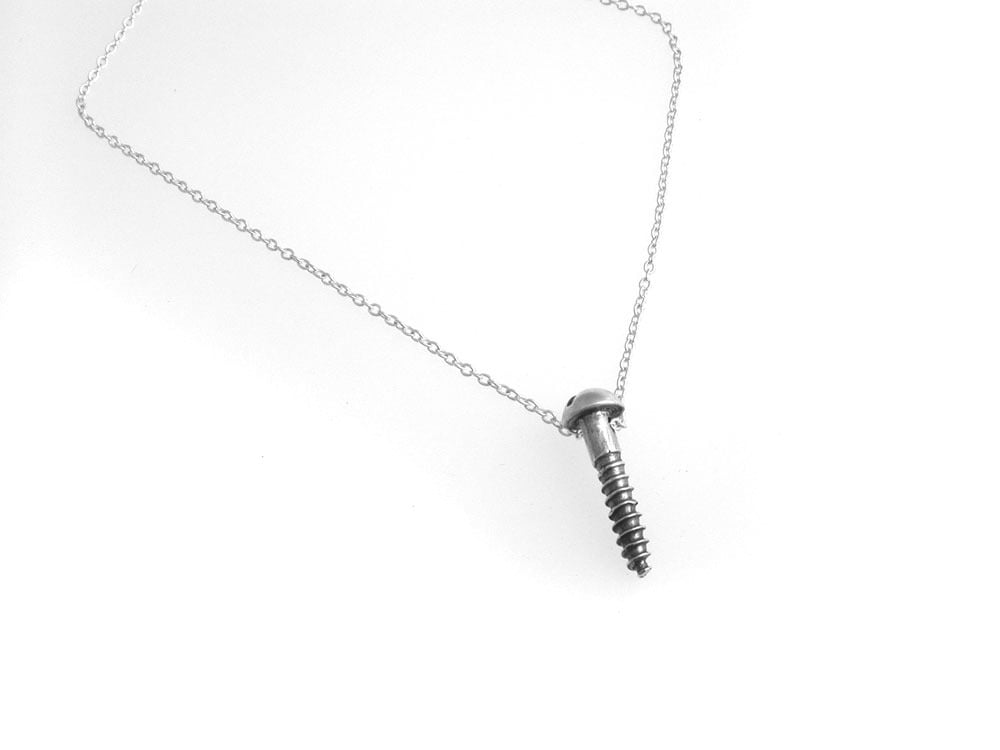 Lovely, simple silver screw on a delicate sterling chain (1.5m). Now available with a heavier cable chain (2.3mm -second and last pic)!
A tiny rivet keeps the screw in front (and the clasp in back).
The screw is just under an inch.
Choose your favorite in the drop down menu or contact us for a custom length.